Honor Gavin: Am I There
Posted 18 May 2013 by admin | Comments Off
My voice arrived long before me. Already, while I was still in Berlin, shutting up my soundproofed bunker and remembering to pack at least two universal adapters, was my voice there before me. I can't call what were already wobbling in my Gran's house in Birmingham either my tonsils or the ghost of them, because my tonsils were still in Berlin, and my ghost will come after me, not before me.
At least, that's the way it's supposed to work. I can't even say it was me speaking: some form of my voice was already there in my Gran's living room, but what was there was there without me, without the life a voice should gesture towards like smoke gestures towards combustion. And besides, all my Gran could hear was the feedbacky wincing of her hearing aid. I was an idiot. In Berlin, muddled by my bunkered reheasals, now hurriedly on my way to Berlin Hauptbahnhof to catch my night Zug, I was tapping my Gran's telephone number repeatedly, rhythmically, but not into my phone's keyboard. Only with my tongue against my mouth-roof. So then — not in Berlin, but in Birmingham — whose wincing was my Gran's hearing aid hearing?
[For the time being I feel I have the structure of a German sentence, sending all my doings to the end, accumulating times and positions without yet knowing what has already -- always already; immer schon -- happened to me. How and in what manner I have already taken place. How and in what manner you have already heard me say what I am about to say. 'Are you there?' That was what the switchboard operator used to ask of us, I read recently -- read because I am too young ever to have spoken to an operator. And what a question! Am I where? Where was 'there' when we were talking to each other across wires and -- now that I am not here -- wide countries? Wherever is 'there' anyway? I will try to be there for you, even though I am not there with you. I am so sorry I can't be there with you. There, there, don't cry, I'll be thinking of you. It takes technology to teach us the weirdness of words, sometimes, but the weirdness is already, yes, there -- precisely because 'there' is nothing, means nothing, unless somebody here says it, points to it, orientates themselves towards it. There once was a girl who liked building strange cities out of playing cards in her Gran's living room. The telephone rudely ringing was enough to topple her intricate constructions. 'It's only me', says my dad still every time he phones me. Who else could you be, dad? Anyone, language answers. Everyone claims to be me. I isn't only another; I is anyone. It's unlonely, being I.]
I slept well on the night Zug. Nobody ever checked my passport. The train gently shuddered. The French woman in the bunk beneath me shook the man opposite me when he started snoring astonishingly loudly. I woke, some way out of Paris, with my Gran's telephone number tripping melodies in my head still. But they were not the melodies I wanted to remember. They were not quite the right rhythms. Exactly as once happened to me the morning of a Pure Maths exam, when I woke in a daze of weird numbers, wrong formulae, my sleeping brain had overshot itself and skewed what it was I was trying to remember. That's what happens always. I tried not to worry. I texted my mum to say I was no longer in Germany but that I was still reachable on my German phone number. Obviously. She texted me back to say she had told my Gran I was coming, and that I hoped to see her and spend some time with her in between performances. Liverpool first. Then, a few more days and trains later, London. In between, a visit to my Gran's living room in Birmingham.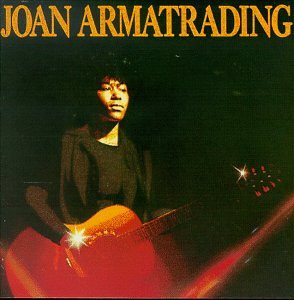 [My voice arrived long before me. Already, while I was still in my dusty bunker, in a building that once belonged to Deutsche Telekom, known in England as T-Mobile, was my voice there before me. By a Digitech JamMan and an MPC500, I had snatched a snippet of a Joan Armatrading vocal and deposited it, or tried to, in a coin-operated telephone box. Joan Armatrading grew up in Handsworth, Birmingham. I got into her relatively recently. There's this bit in 'Woncha Come On Home', the first track on Show Some Emotion, released in 1977, seven years before I was born, where she sings 'home' to herself, alone, harmonised but unaccompanied. I had trimmed this, tuned it, assigned the resulting versions to the pads on the MPC500. To me these iterations did in discrete minature what I was trying to do in general. I was, am, trying, to get through to you on your number but not via the machinery your number was meant for. On your number but not on your terms, perhaps. Home can be broken and counterpointed and still Joan can make it sound lovely. My Gran and I share a name -- Honor -- but neither of us calls the other by it often; my Gran mostly calls me by my cousin's name, or my mum's name, or sometimes someone's I've hardly heard of. In answer to the operator's question -- because it is indeed possible to feel as if you need to give an answer to a question that has never directly been posed to you -- I am there, there I am, am I there, I am there. It's just that I don't feel as if my life need always be where my voice is, nor vice versa.]
Comments
Related blog posts